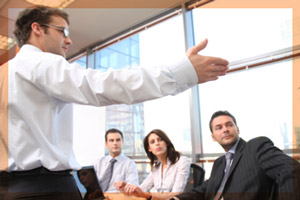 Background Investigations and Screening
Do you know enough about the people you are hiring? Background investigations can make sure you do. Services can include:
Criminal History - Motor Vehicle Record - Professional License Verification
Credit History - Prior Employment and much more. For more information, go to:
Employee Self Service
With this service, employees have the freedom to access their pay stubs and W-2s online, freeing you from burdensome administrative questions that take up time. It's easy and secure. Available with online payroll services.
General Ledger
Employs three formats for Peachtree and Quickbooks: Payroll, Tax and Check Register. This enables clients to export detailed payroll information, making General Ledger input seamless and straightforward. Any date range can be used for the export, giving clients flexibility. Information can be easily pulled together, without having to shuffle through reports. This is also a great time saver for reconciling all payroll checks.
Pay-As-You-Go Workers' Compensation
A hassle free solution with the nation's foremost W/C insurance writers. Instead of paying a lump sum premium at the beginning of the year, this premium is paid on a per-payroll basis. Premiums are based on actual payroll numbers and not estimations, cutting down on year-end adjustments and audits. In addition, clients will enjoy automated payments, access to multiple carriers with competitive rates and improved cash flow.
Employer Support Services
Argent Payroll helps you with the people side of business. Clients with questions on human resource management may receive support on all aspects of the employer employee relationship. Services can include personnel policy development, position descriptions and management training. Clients with questions can contact HR support staff at employersupport@argentpayroll.com.
Retirement Solutions
An exclusive retirement package with high quality, brand name mutual funds. Offering competitive pricing and group purchasing power, set-up fees and annual fees are reduced providing greater financial security and streamlined operations. Clients will receive live customer service support from specialists with expertise in 401k, 403b IRA options and pension plans. Clients will benefit from state-of-the-art solutions such as integrated payroll and census reports.